Hello everyone,
it's been a while since I last posted an outfit. Several reasons for this:
1)I forget my camera
2)I look terrible in photos
3)If I look nice something else will look bad (like my hair)
4)If everything works well I forget to upload them
So as u can see I struggle a lot with this kind of stuff.
To the post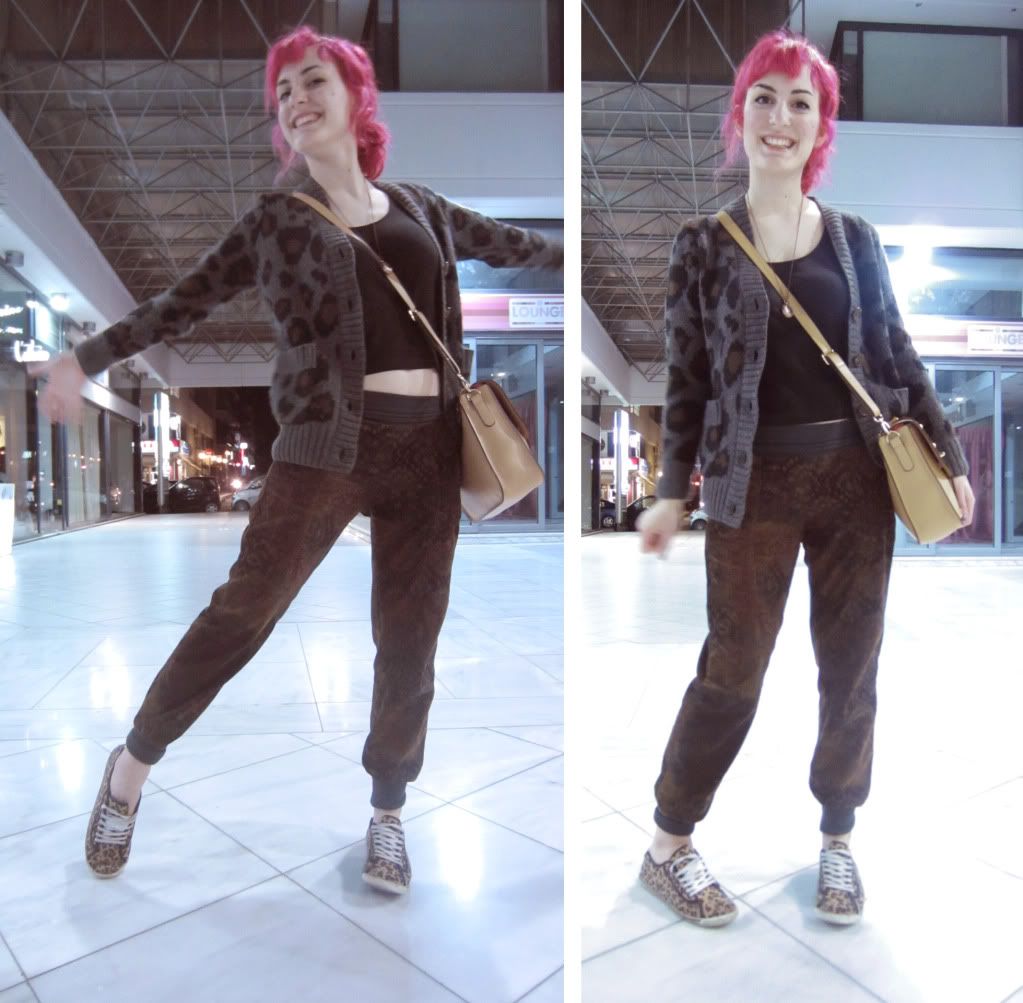 I recently got this amazing pants that I LOVE. I was so happy wearing them. They are like pyjamas that you can wear out in public. And if you know me you would know comfort is my fashion style.
I paired them with lots of leopard stuff I have around in the house. Because leopard is cool.
And I uploaded it on lookbook (hooray!):
So since I like the pants so much, I decided to copy the design and make several pants of my own. I already made a pair.
So the question is!
Would you like a tutorial on these awesome pants?
Daphne