Today I went for special mission called shopping!
No no I didn't get anything for myself but I got a present for
Daphne
(you know the one with the pink hair which is co-owner of this blog) because last week was her name day!
I'm not gonna show you the gift (duuuuh)
but this is a photo of me in a store.
I really hate shopping alone and I went in many stores to find her a cute present!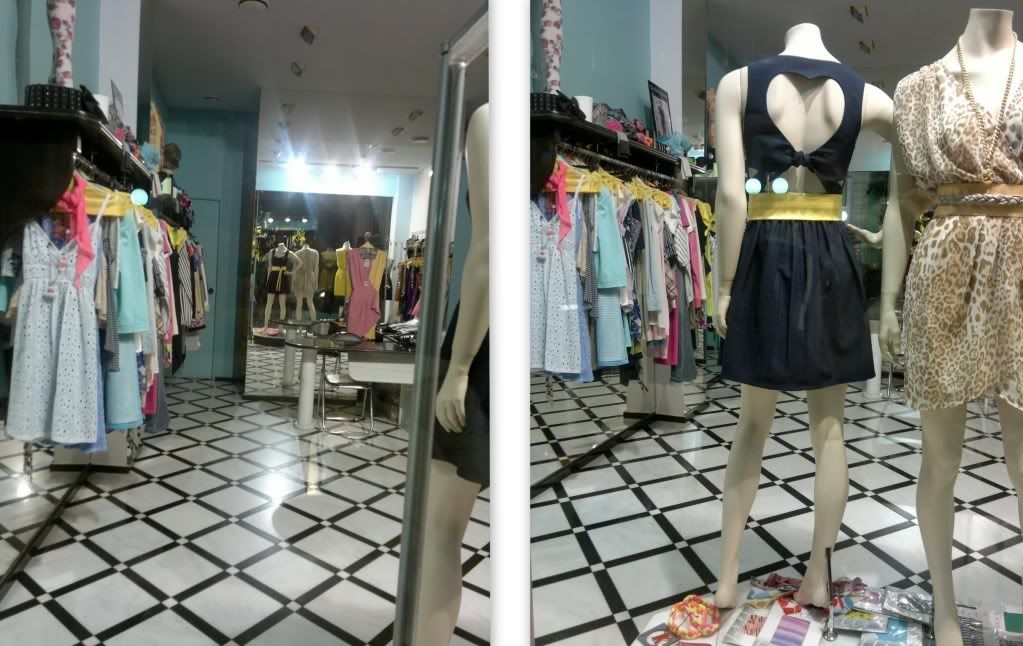 I loved this store but I couldn't choose a dress without her trying it.
oh and this is the bag of her present :D
I erased from the photo the brand so she won't have any clue.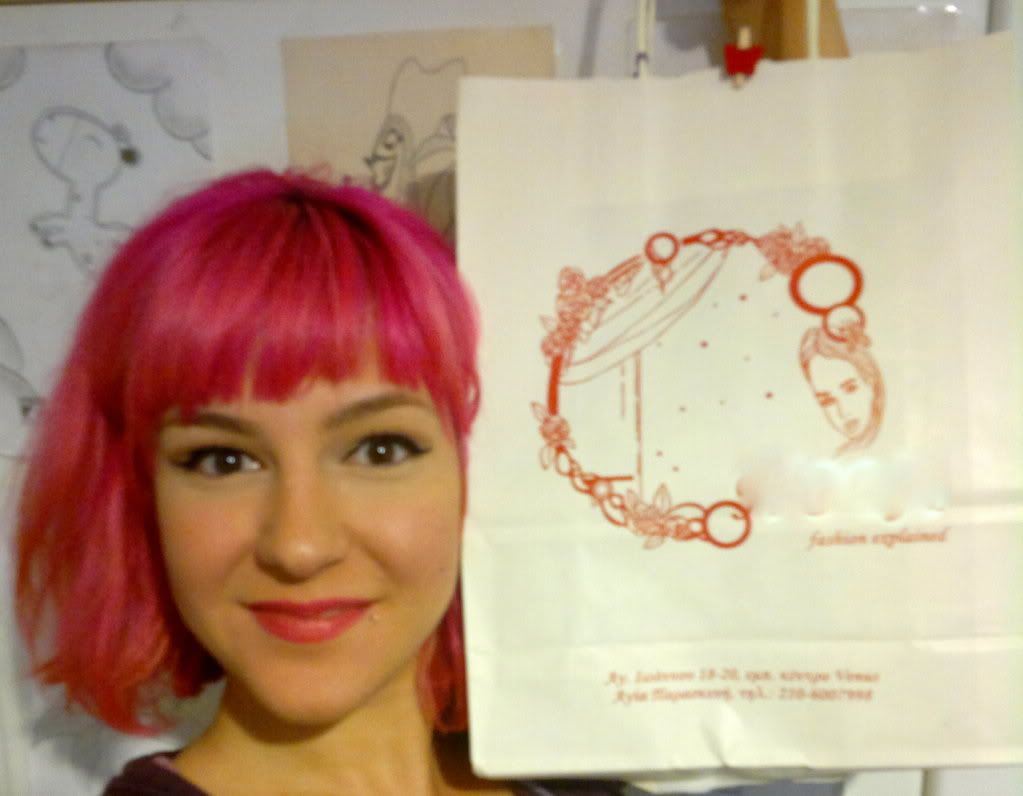 Anyway you should know that Daphne's name day was
last Sunday
but I couldn't find anything to get her on time.
Now that she'll get her present
I want all of you to wish her
HAPPY NAME DAY !