Hello everyone!
Do you remember (about a month ago) when
Gracie
tried to dye her hair pink and they turned out red?
Ahhh the memories. (post
here
)
We made lots of mistakes during that process and we decided to make a post about how stupid we were so you guys know what NOT to do when bleaching your hair and dying them a semi-permanent color.
First mistake!
Don't dye the roots first!
Huge HUGE mistake if you want to bleach all your hair! Roots need just 10-15 min to bleach while rest of the hair take about 50 min.
Second mistake!
Don't start from the front! The hair at the back of your head are stronger thus it will take longer to bleach them. So always start from the back.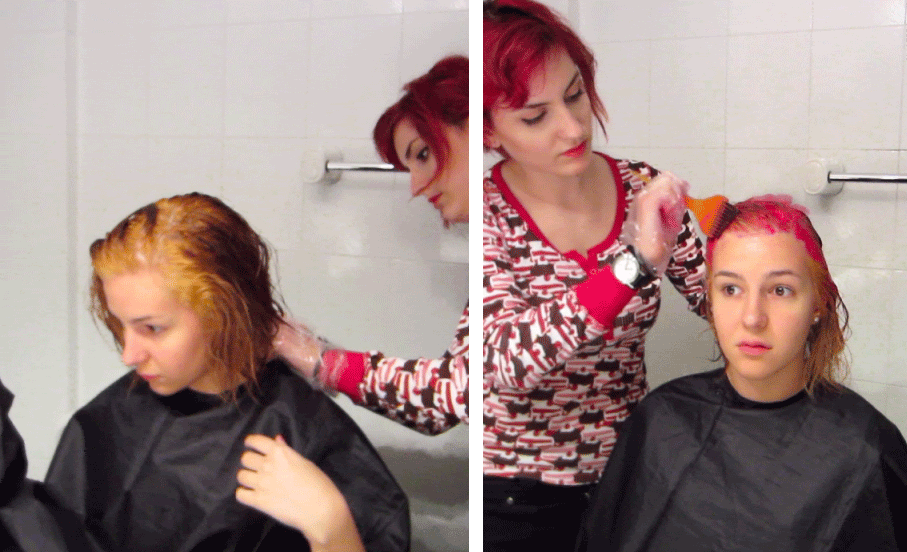 See how horrible they turned out? And she had Virgin hair!
Just use bleach people!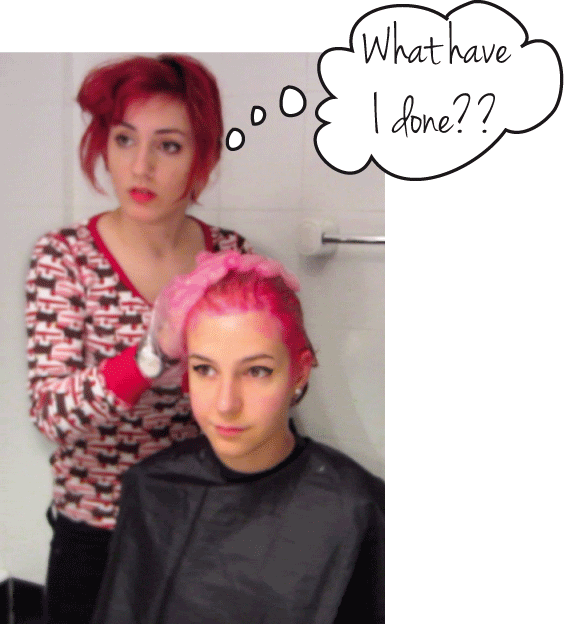 Third mistake!
Don't slap the semi-permanent dye like that. NO! The result was lots of uncolored along with of several big chunks of hair. What we learned later on was that semi-permanent dye for some weird reason won't transfer to the rest of the hair even if you massage it like crazy (or brush it or whatever) It just sticks to where you put it.
Here we already know we failed. And decided to just dye the hair pink. Don't overestimate your powers. Just do the process slowly. Separate the hair and take your time.
Results!
You see it now right??
How the bottom of the hair at the back are almost uncolored and how uneven the result was. Only the roots on top of the head and the thin front hair were able to hold some pink color.
So there you have it. Second time we tried bleaching it took almost 6 hours. But it was done right and it was worth it.
If you have any questions about bleaching or dying your hair pink just ask us. We are no professionals but professionals can't do it better either (speaking from experience)
Do you have a failed hair color/haircut story?
Daphne