Hi everyone! we are really sorry we haven't posted for a while but Christmas is such a busy holiday.. hehe
But we'll be back in posting more regularly so don't worry :) Meanwhile you should check out the wonderful
blog
of Lauren, and here is a little intro of hershelf along with some pictures i found in her blog and made a collage :) They are so lovely!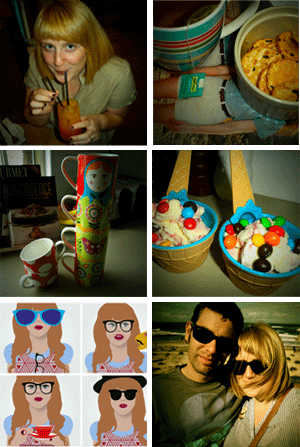 Hi my name is Lauren, I'm 22 & I live with my lovely husband Luke on the Central Coast, Australia. I blog over at T
astes Like Love
about my adventures with my friends & Luke & where I share my illustrations of cute girls and animals. I like picnics, tetris, tea, blogs, floral dresses, bicycles, box sets and movie nights and ping pong. Stop by & say hello!
Hope you all had great vacations!