Today was a
beautiful day
so me and Gracie went out
fabric shopping
we know a store downtown that sells
awesome fabrics for only 1,24 euros!
We've spent
hours
in there trying to find nice fabrics and you should thank us, as we are going to use most of them to post
tutorials.
we bought around 20 m of fabric.
i guess we needed a new wardrobe...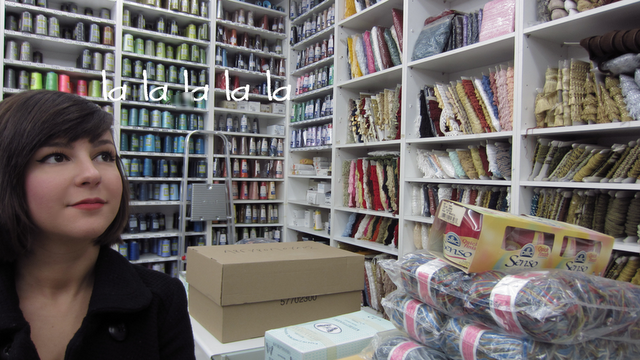 Yup i know that red fabric's awesome. Only Gracie disagree :P
I don't even know where to store all the fabric we've bought
and my hands still hurt from carrying it around
But it was only 1,24 per metre... i mean really!
i'll even make curtains if i have to!
&